Working in landscaping for so many years has taught me that sometimes people just prefer to remove trees than just work around them.
This happened with one of our potential clients. They wanted to remove their 50-year-old magnolia tree, flatten the yard and replace it all with one layer of gravel.
Although this might seem like a drought-tolerant decision, it might not be the best way to go.
The mature magnolia (Magnolia grandiflora) can be a fantastic source of shade. And, if it sits in the front yard, shading the house, it can contribute to energy savings. In addition to that, mature street trees in the front yard can add to the property value, and create shade that can fight increasing urban heat. Trees also help clean the air and also help filter stormwater runoff.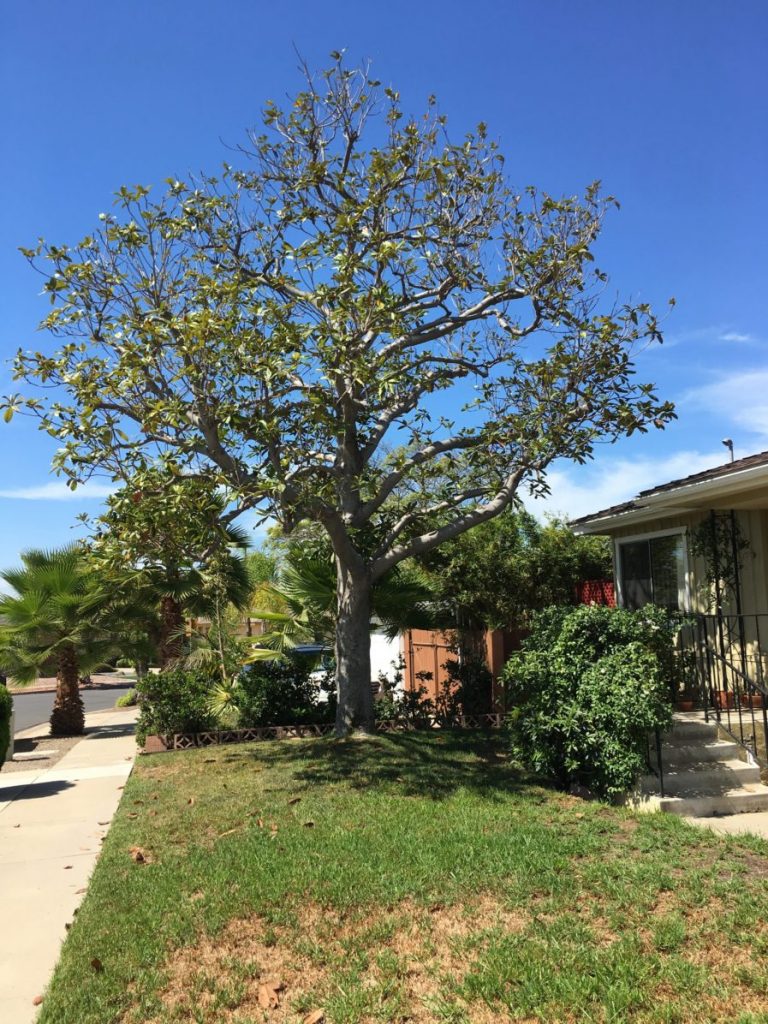 In this case, the canopy had thinned out a little and the roots are mounded near the base of the tree, but the tree was overall healthy.
When I consulted my arborist friends about the thinning, this is what they had to say:
Why do trees thin out?
By the looks of the tree, it seemed like an arborist thinned it out, which increases airflow.
In general, this is not a bad thing. The mounding could be due to shallow watering keeping the roots close to the surface and possibly thatch build-up. It's a nonissue.
The problem comes when we look at other factors. The magnolias have been hit pretty hard by the heat waves. This is generally not good for trees, especially if they're not used to high temperatures.
Also, the roots were possibly damaged/pruned after the replacement of a sidewalk panel. This is why building near trees can be a little tricky. It's incredibly easy to mess with the roots and compromise the tree.
Another reason for the thinning could be water. Or lack thereof. Given SoCal's situation with water shortage, this might be one of the main reasons.
So… what's the plan?
The plan is to supply the client with information and, hopefully, they will let us revive the tree, instead of removing it. It would be very unfortunate to get rid of a beautiful tree like this.
An idea for this is to offer a low-maintenance rockscape, even though this will present its own list of cons. The rock layer will cause a change in temperature, so we need to make sure the tree gets enough water.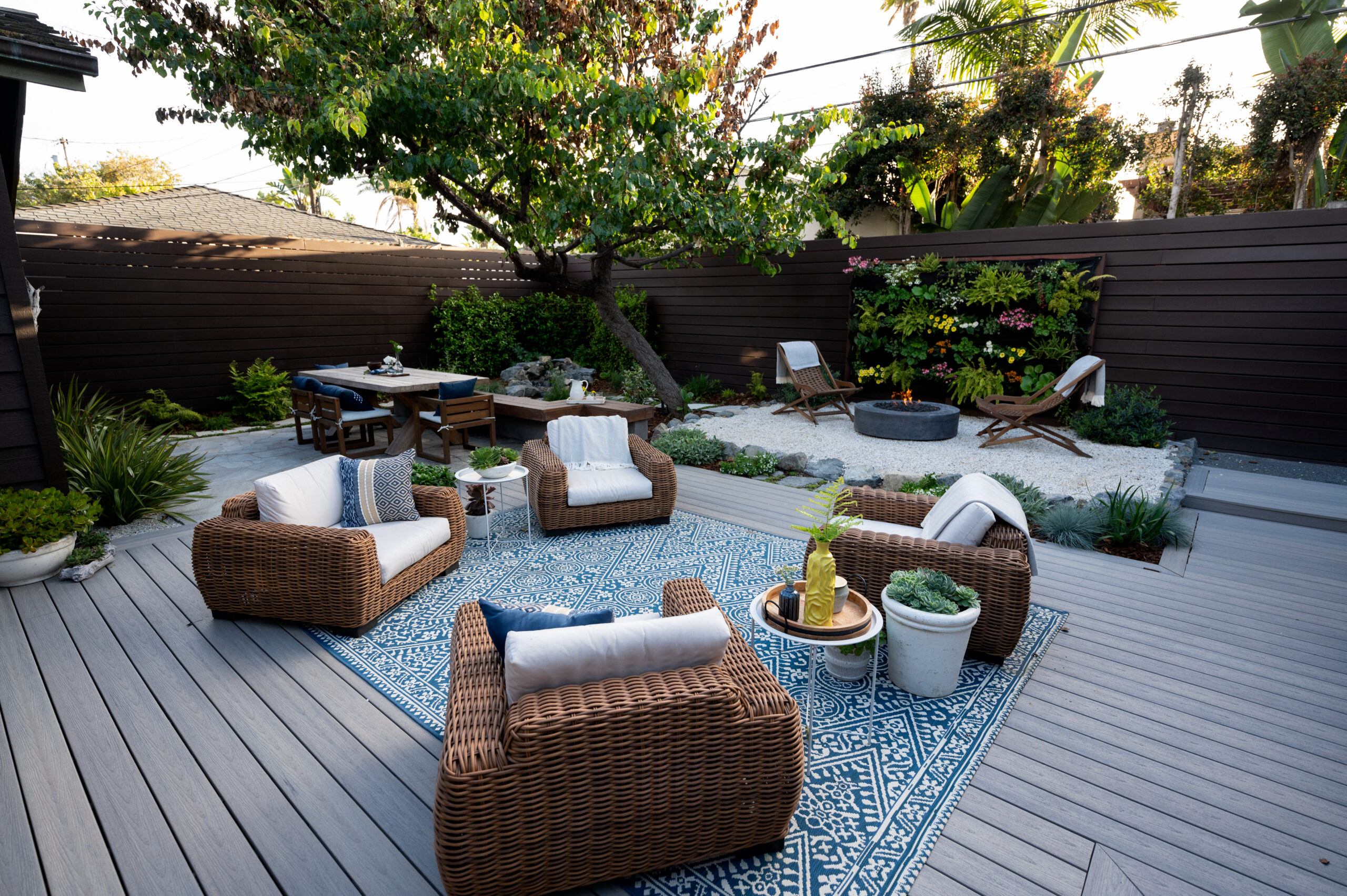 Given the circumstances, we think the best solution is to surround the tree with a thick layer of organic mulch. We'll keep the rocks for the outer edge of the canopy. This will allow water to run, the temperature won't rise, and no extra weight will be added to the root.
And, as a final touch, we can add some decorative boulders and pots. This will keep some various interest in the rockscape.