This yard had been forgotten and unkempt for a long time, and the clients were reluctant to work on it because of its uneven shape. With some work and creativity, we built a new BBQ grill, a firepit area, and a final focal point to bring it all together.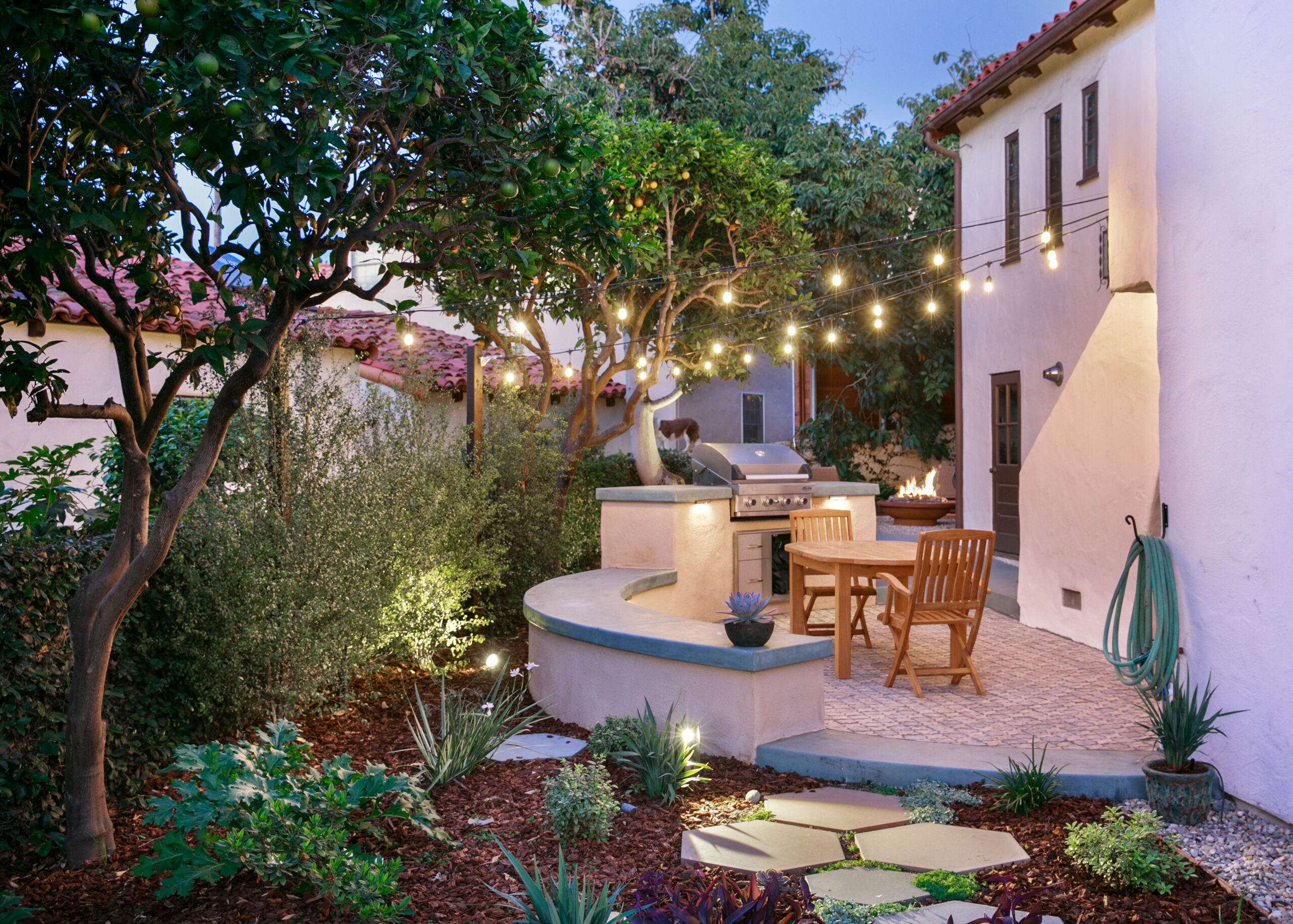 A BBQ grill was poured, with a light blue concrete cap. We also added an Arto-tile patio with two different shapes and colors.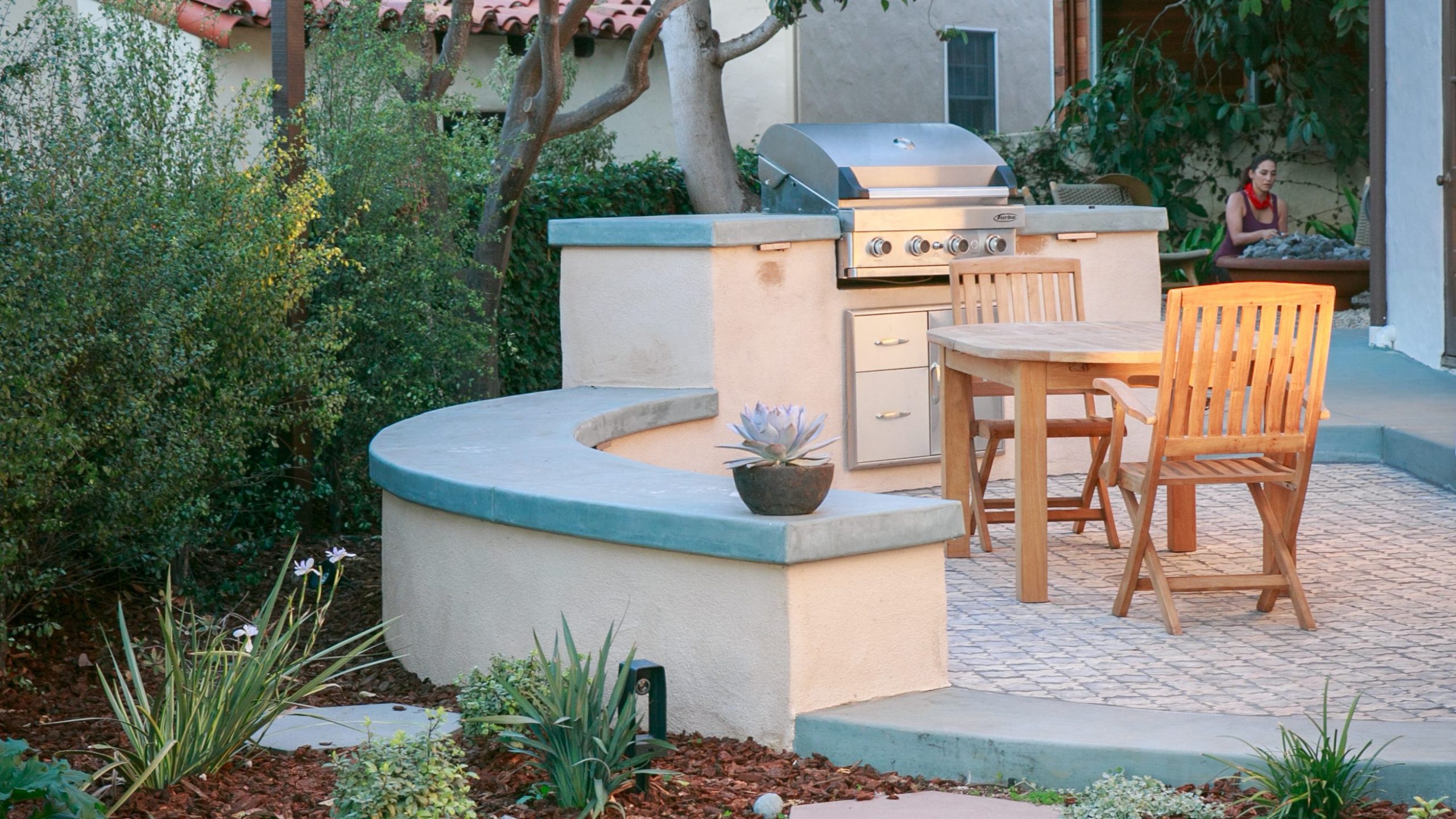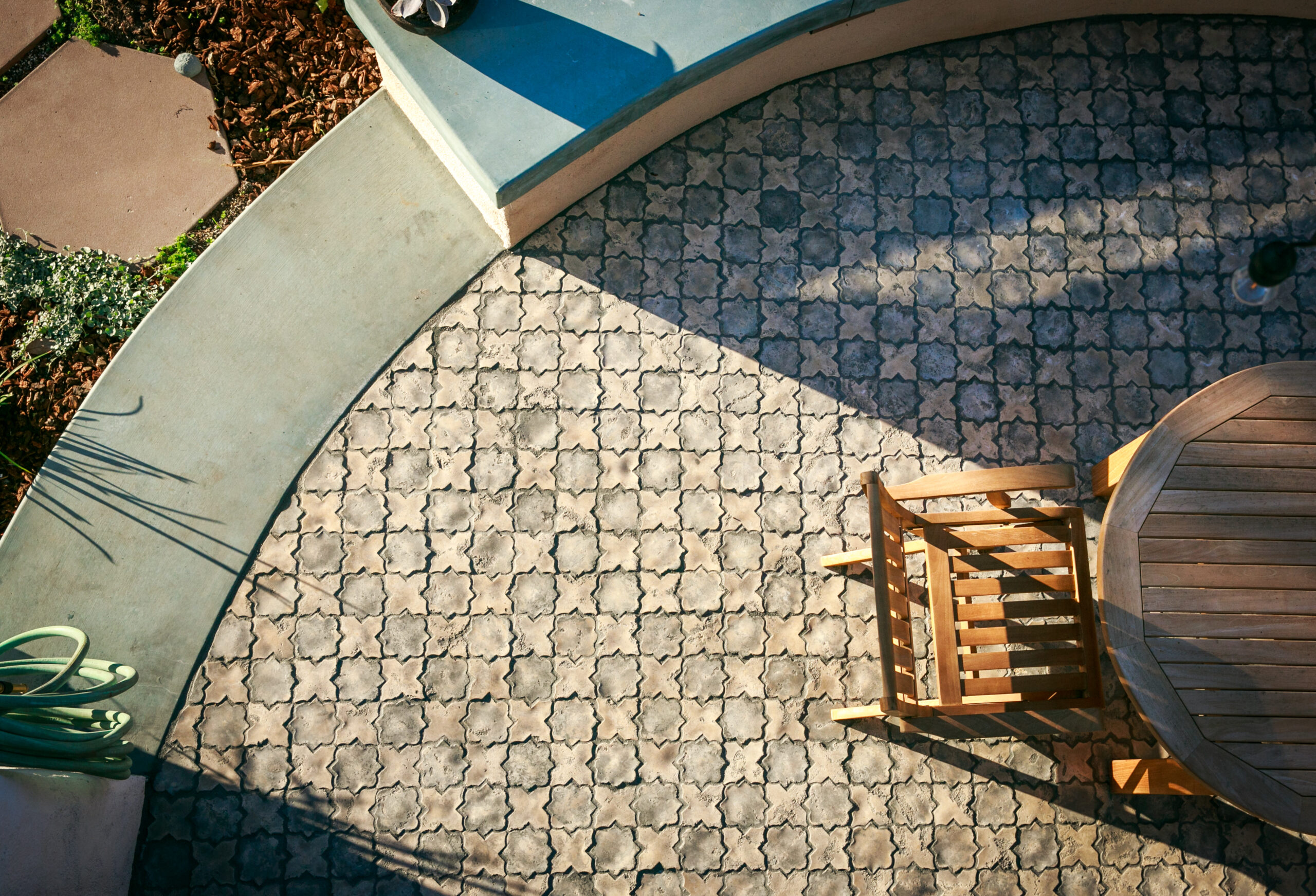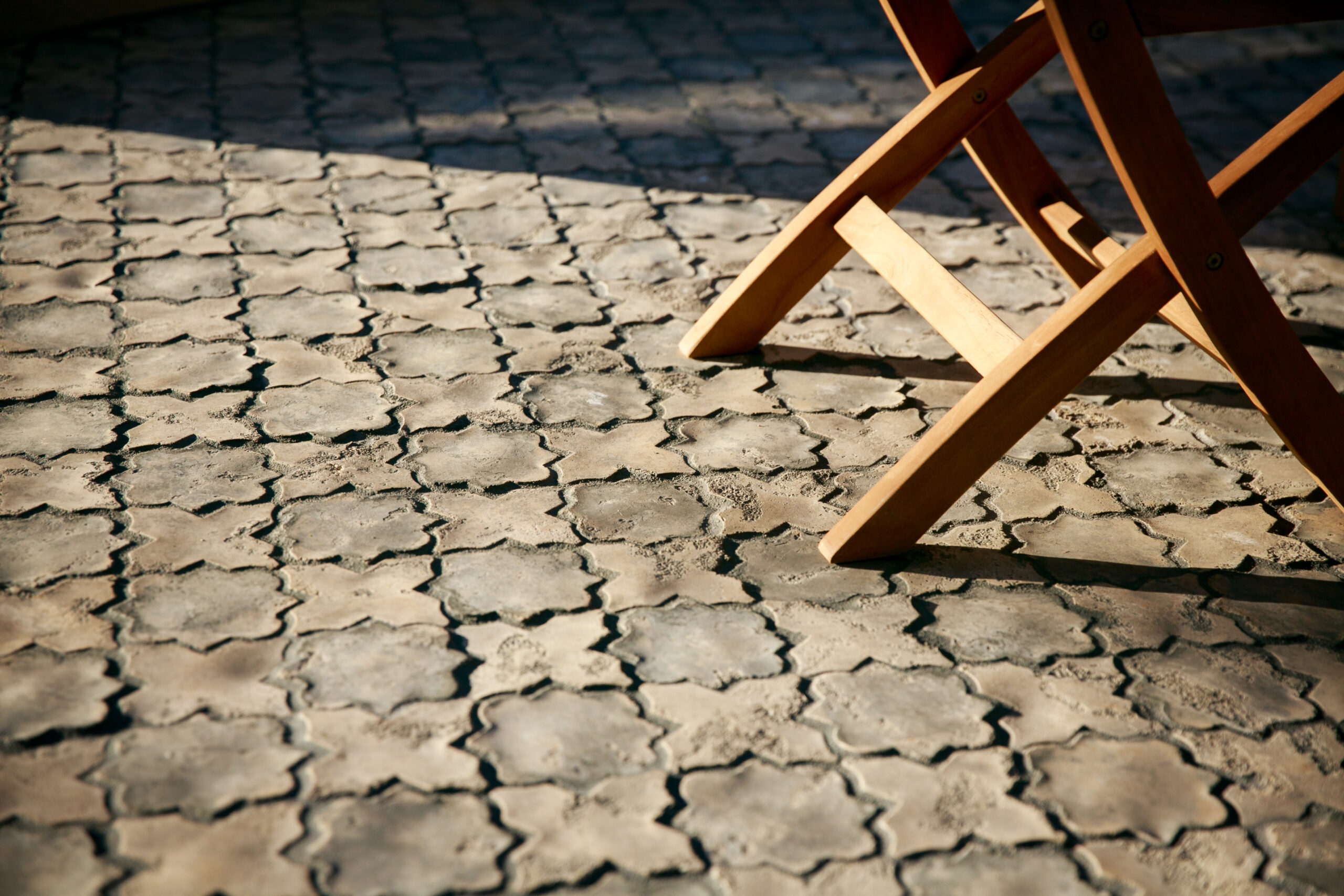 A planter pot was placed at the end of the BBQ area as a focal point, with hexagonal pavers forming a path. Surrounded by mulch and various plants.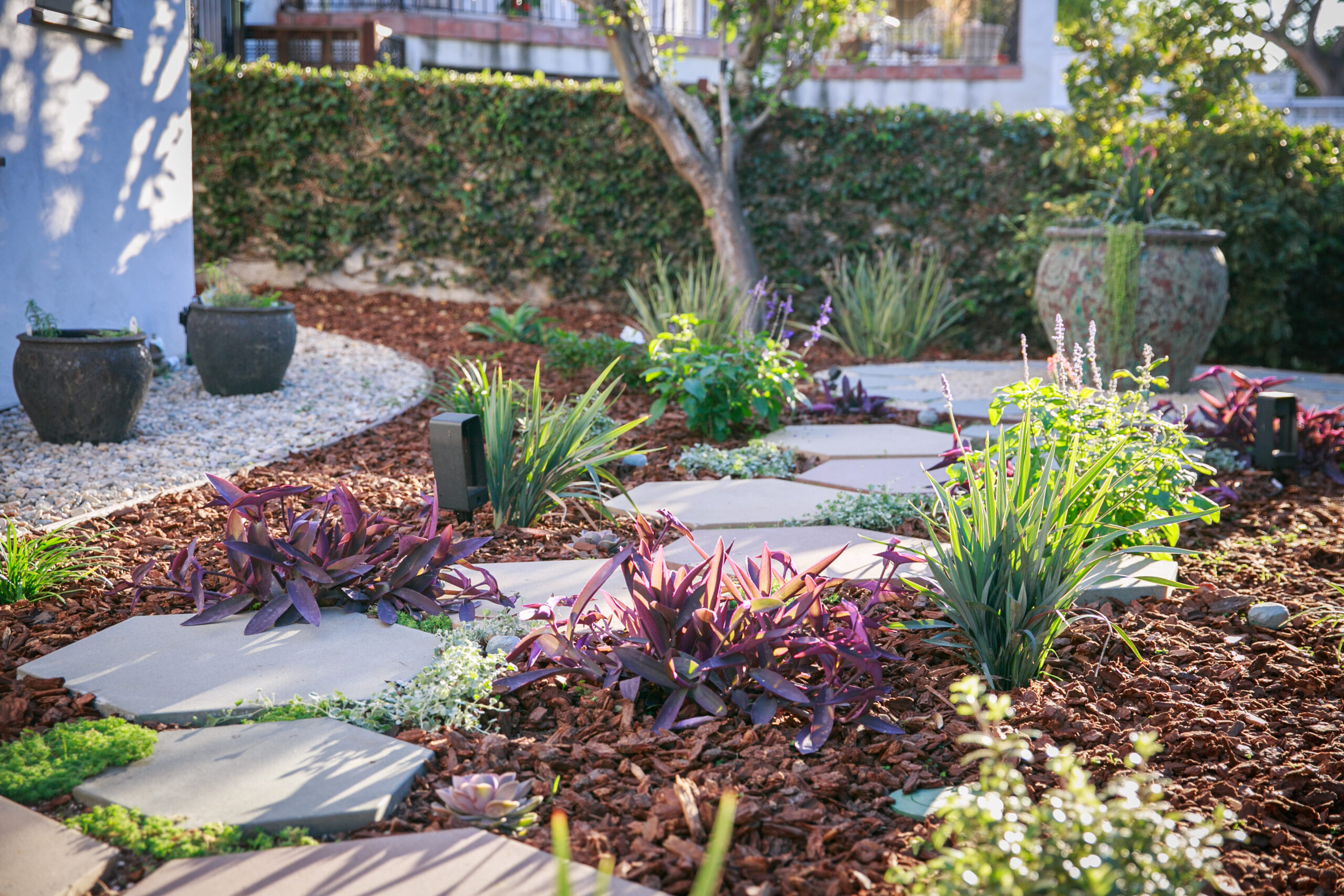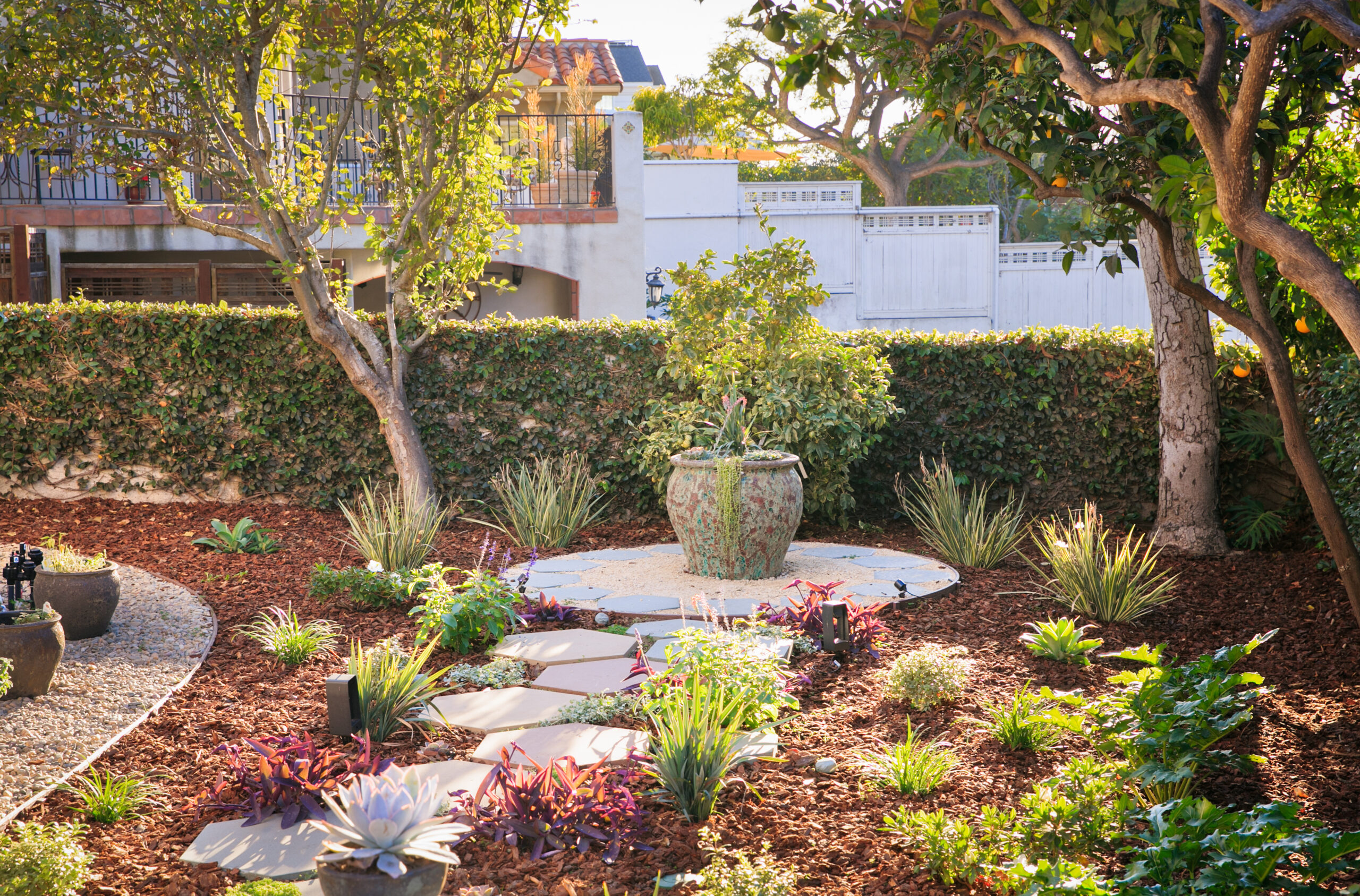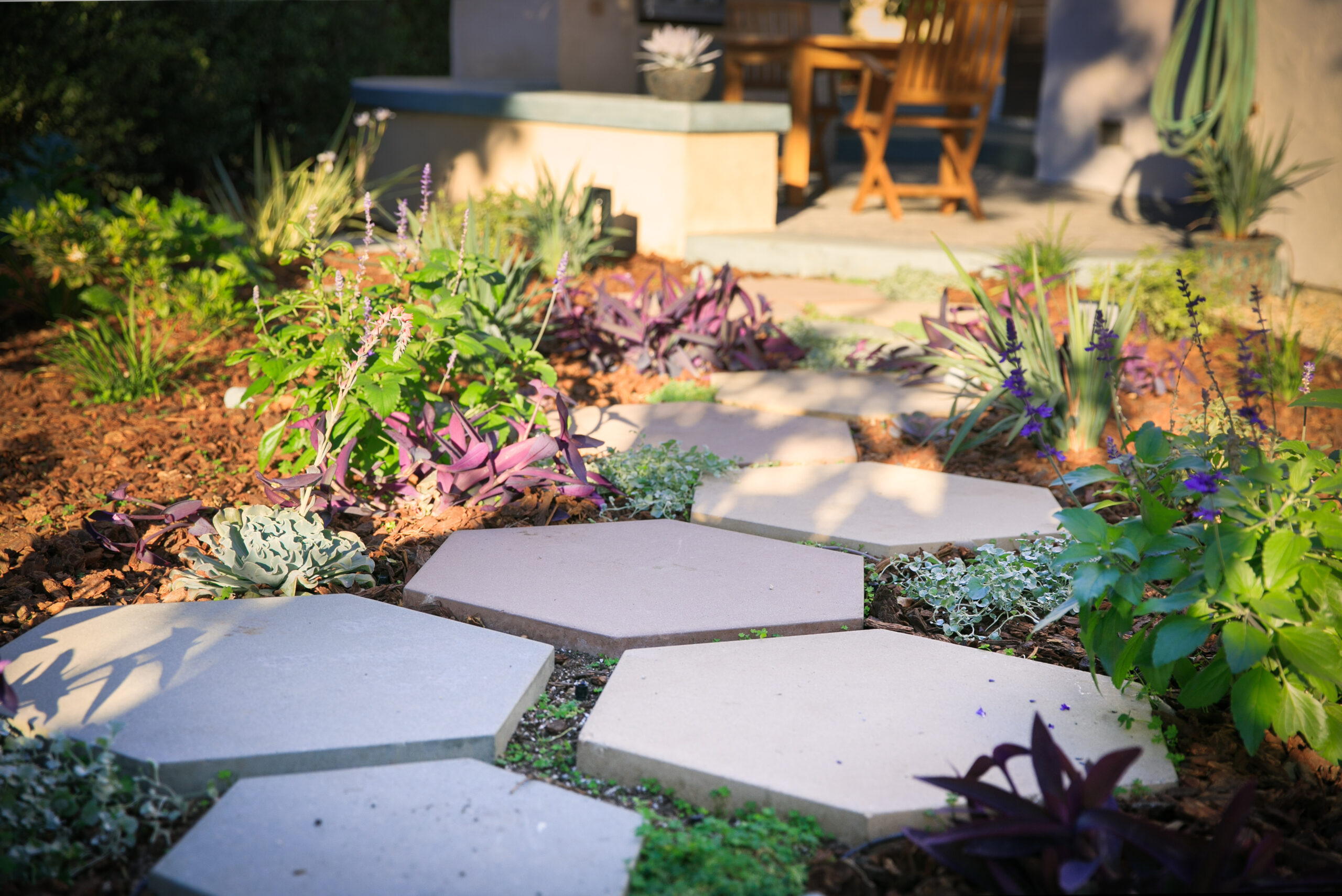 A fire pit area was also built with gravel, more light blue concrete, and a custom-made iron and gas firepit.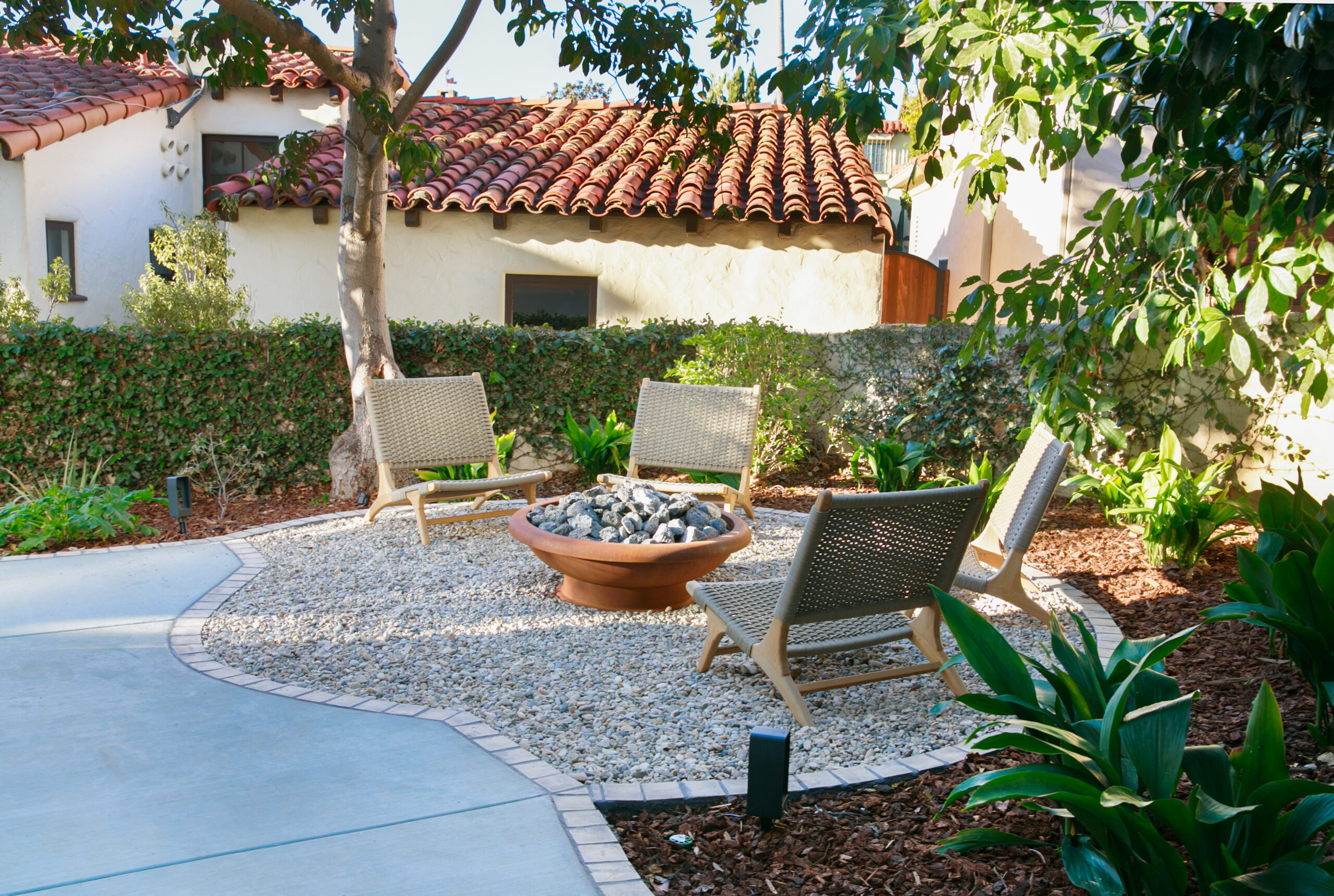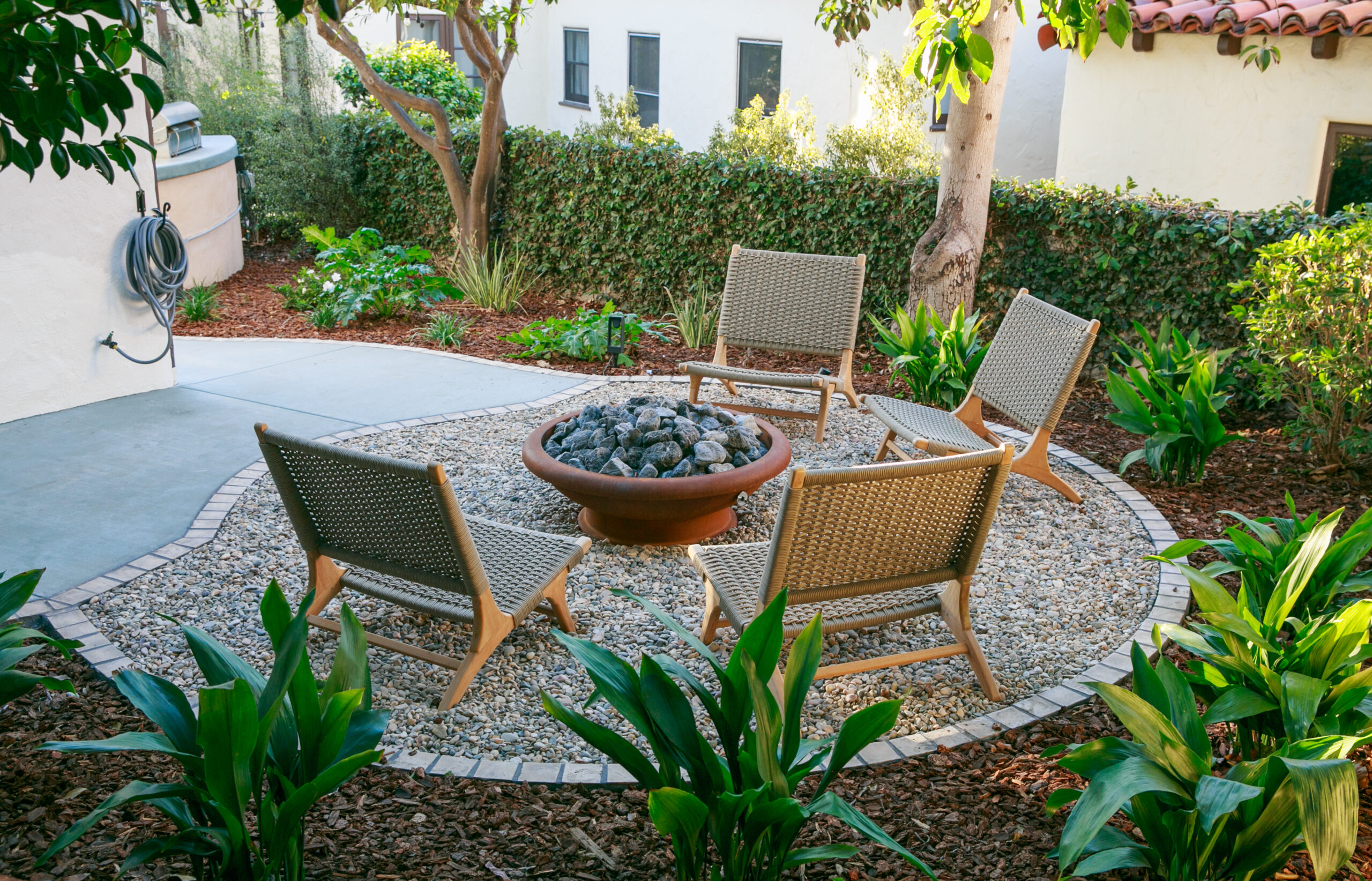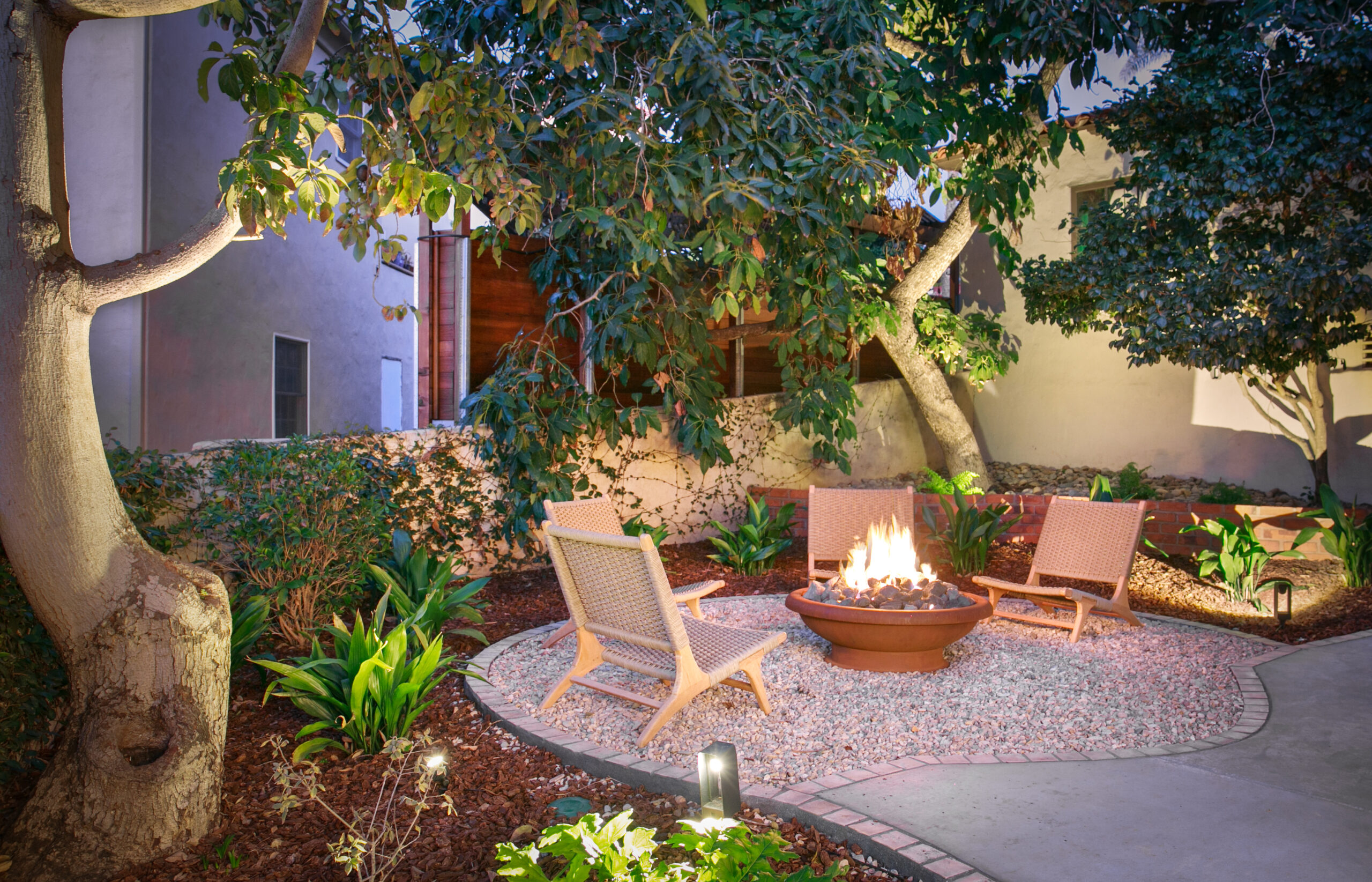 Photography by Joe Dodd