Almost 10 years ago, I hosted a show for the DIY Network called I Hate My Yard. It was early in my career as a landscape designer/builder, and it was a fantastic experience. It allowed me to explore my creativity, see what I was really capable of, and it has truly helped me to be where I am right now.
So today, I want to revisit some of my favorite projects and give a few fun details about them.
Mexican-inspired yard
I still remember this project very clearly, as it's one of my favorites of all time. The transformation was crazy.
This yard started off very dry, sad, and dysfunctional. It had nothing to offer other than ivy growing all over the place. However, it had a fair amount of space to play around with, something we surely could take advantage of. So, the client wanted to totally transform this into a usable space where they could hang out with family and friends. All this while keeping a Mexican-esque and Hacienda vibe to it.
Oh, and they wanted a place where they could get some shade, because it would get very hot there, especially during the summer.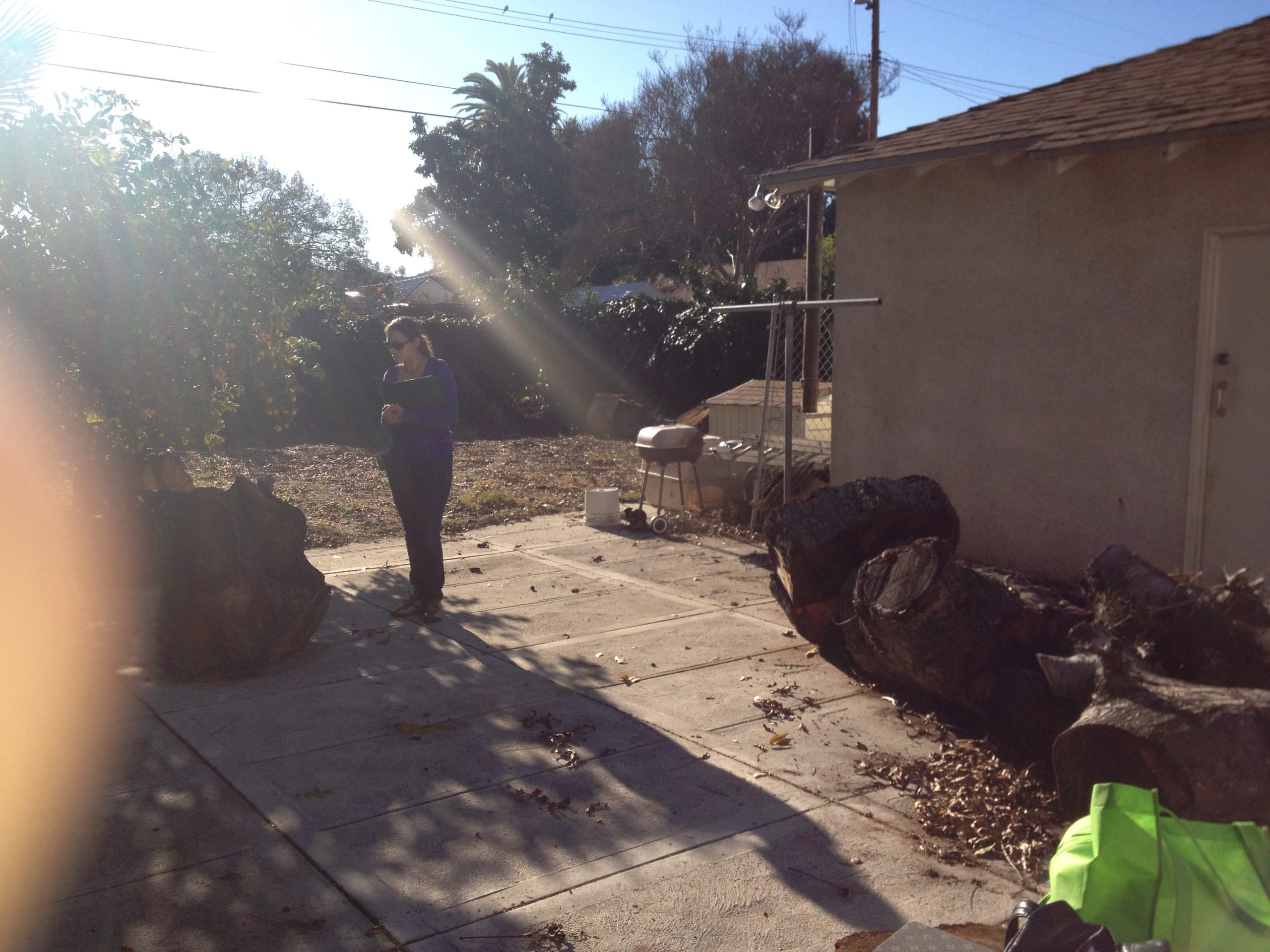 And so, we brought in a long table set with a pergola for shade. We also built a brown concrete fire pit with rounded details to stay on theme. And we made sure to plant drought-tolerant plants, given the weather they would be exposed to.
But by far one of the best parts of the yard was renovating the blank wall.
Before starting this project, the house was painted white. Just plain white, which was starting to look a little gray due to the grime. Something I've always hated is big, boring walls, because I feel like, if done right, you can get so much out of them.
To help it have a new face and blend with the rest of the yard, we painted it a mustard color. However, we didn't just want to leave it like that. It would've looked cute, but it could definitely be cuter. This prompted us to add a little extra to one of the walls: a wood framing and a blue arc that would help as a focus point. The blue would contrast perfectly with the yellow. And, with the small table with red accents in front of it, it would give it that little extra something we were looking for.
Craftsman-style yard
This was yet another big transformation. I feel like I say that a lot, but this one is actually true, lol!.
The yard was completely covered with weeds. This wasn't good because it didn't allow the clients to plant or really do something with their yard. And this was starting to overwhelm them, a lot.
So, the first step was to get rid of all of those and get a good look at the whole place to figure out what could be done.
Once the weeds were gone, we got to work. Inspired by the looks of the house, we decided to go for a craftsman-style yard with dark green and maroon accents.
The good thing about clearing everything out and getting a good look at the place is that you can spot interesting things you wouldn't notice before. In this case, it was a small hill in the yard. Normally, we would've had it dug out to level everything out, but not here. Instead, we took advantage of it and installed a slide that connected the rest of the yard to the small play area with mulch and a swing set. Pretty neat, huh?
And, to connect the play area back to the rest of the yard, we built a dry creek bed with a bridge over it, to keep it a little fun.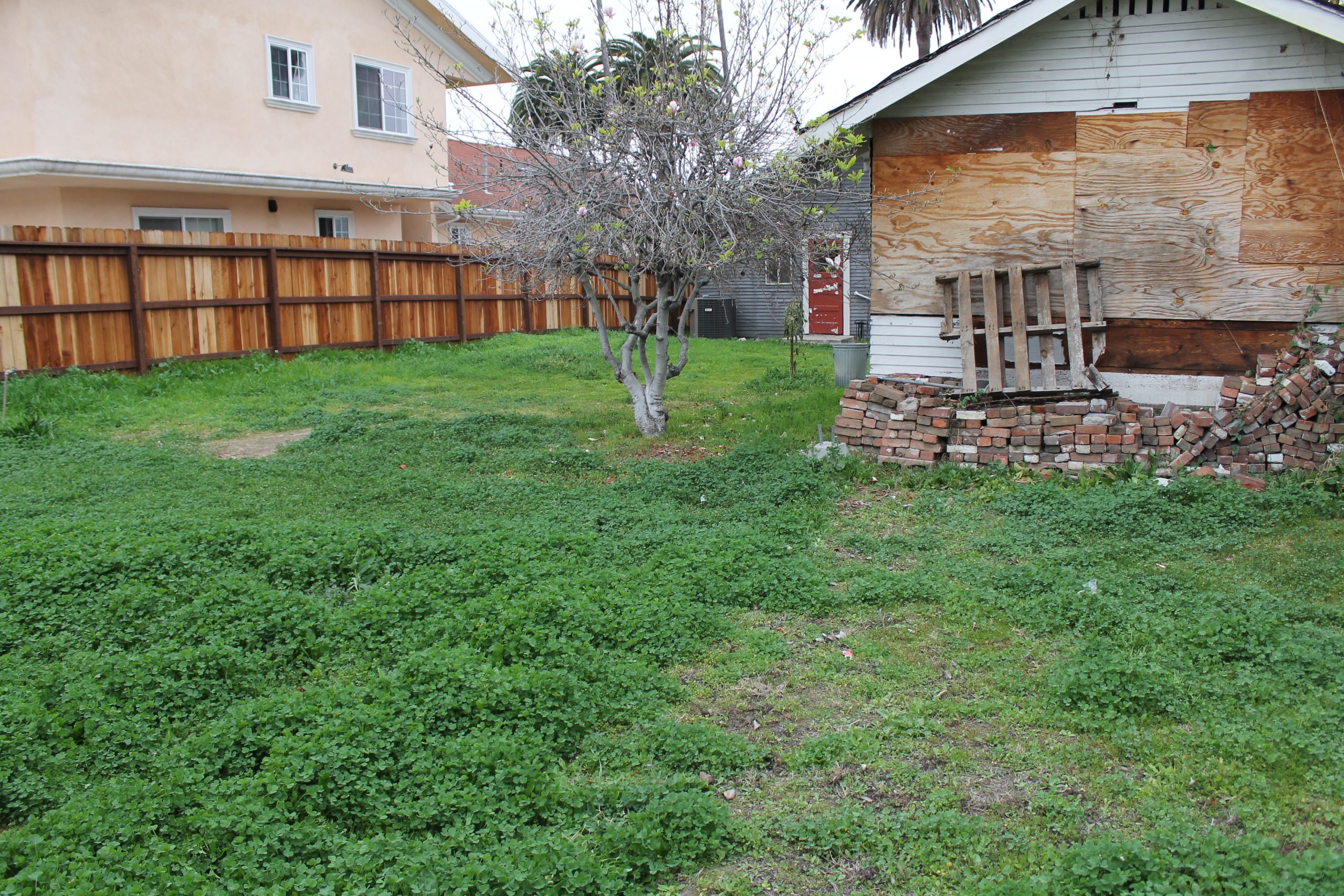 On the other side of the yard, we built a pergola with a dining area. We did this for two reasons.
First, it could scale the yard. The neighbor's house was really big, so the pergola would give the backyard a bit more dimension. And second, because it would offer some privacy. Again, due to the size of the neighbor's house, there would be times when they could look right into the client's yard, and I'm sure no one would like that.
Moroccan-inspired space
For this project, the main focus was relaxation. The client was looking to have a place where they could relax after a long work day and forget about everything else. They also wanted to keep spiders away, but there's nothing we could do about that lol.
So, the first step was to pour concrete for a new sitting area. We also built the wood bench, leaving a small area where they could place a pot or two.
In addition to this, and to add a little bit more flare, we built a wood frame, with a round opening that would connect to the second part of the yard.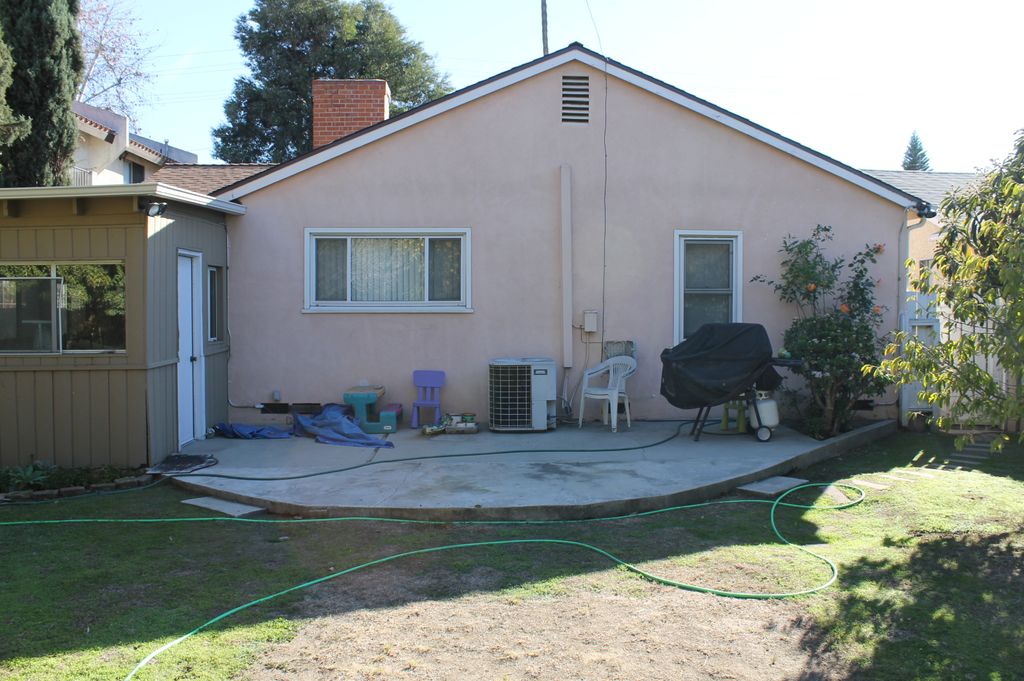 One of my favorite features of this yard was the water rill —or garden rill. This is basically a shallow channel where water flows. In nature, these rills are naturally cut into the soil because of the natural flow of the water, but you can also fabricate them. Humanity has been building them for thousands of years, mostly to transport water.
Aside from being a focal point in the design and arising curiosity, water rills are very beneficial for the ecosystem, just like any other water feature. Come to think of it, I kind of want to do another water rill. Is anyone interested in renovating their yard? Lol
The water rill was also a way to divide the yard in an elegant way.
On the other side of the yard, we kept it more simple. Lots of grass and plants, and only adding a small wood deck at the corner.
The client loved to do yoga and meditate, so this raised deck would be the perfect place for them to do so. We added green mats and cushions to match the color of the house.