Got a log lying around? Congrats! You've checked off the first step to building a succulent log planter.
A stylish solution for salvaged wood, a succulent log planter makes for a natural element in a landscape and also a low-waste solution for leftover lumber, damaged branches, and other discarded woods.
The best part of all is it's relatively easy to make and even easier to admire. Here's how I created a succulent log planter and you can, too.

MATERIALS
-salvaged tree branch
-a few flats of 2"-4" succulents
-metal stakes for stabilization
-¼" irrigation tube
-potting soil
-fertilizer (optional)
TOOLS
-paddle drill bit
-drill
-hammer
-hand chisel
*material sizes and quantities and tools may differ per project
Step 1: Rescue a log and stake it in place
Here, I salvaged a sunburnt branch of an avocado tree. What caught my eye about the branch was not only that it needed saving but also its nice curve that meant it wouldn't just blend into the ground. Find an open space from which your succulent log planter can be appreciated, ideally in full or partial sun. Place your log there and then stake it in place as a permanent fixture.
Step 2: Hollow out the log
Use a paddle drill bit to core out a bunch of circles on the top of the log, then use a hand chisel and hammer to break out any leftover bits. These divots are where you're going to plant your succulents.
Step 3: Run an irrigation line through the log
Because your succulents have such a small planting area, they'll dry out quite soon. Which is why it's important to run irrigation through you succulent log planter. To do this, drill a hole on each end of your log and run ¼" inline drip irrigation line through the void inside the log. Once you've threaded the line through, connect it to your existing drip irrigation system. If you're open to hand watering your succulent log planter regularly, you could skip this step and instead drill holes on the bottomside of the log to ensure proper drainage.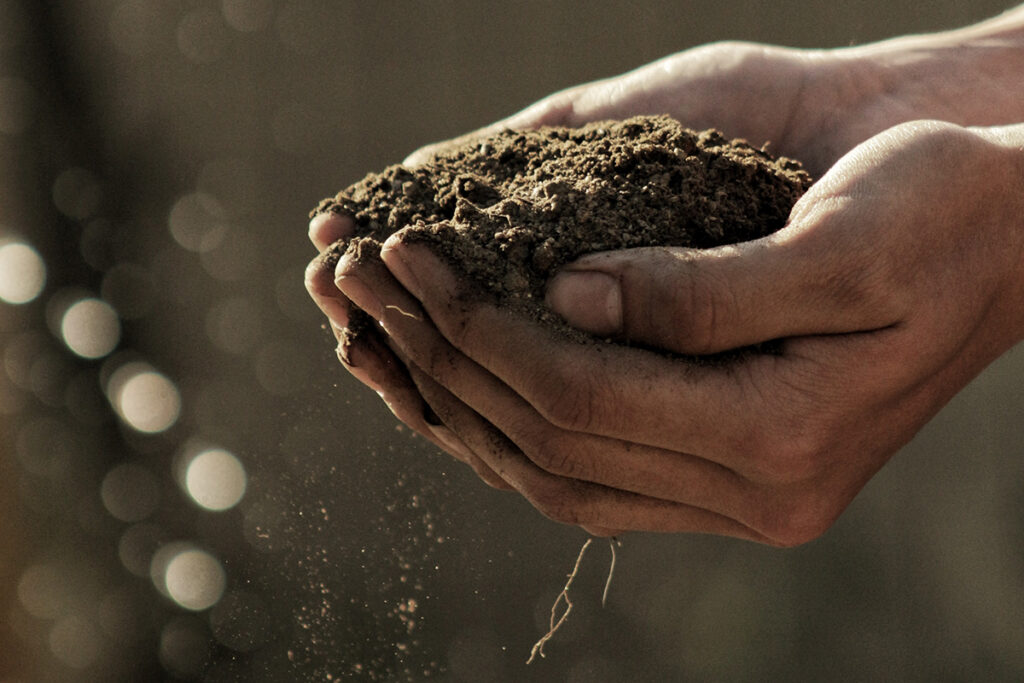 Step 4: Add soil
Consider yourself warned: If your log is freshly cut, it will lock up nitrogen as it starts to decompose and then it will eventually release the nitrogen back to the soil which your plants will love. To offset this in the beginning, add a little fertilizer in your soil and then fill the void in the log halfway with the soil.
Step 5: Plant your suculents
The number of succulents you need varies per the length of your log. Here, I used about three flats of 2" to 4" succulents (one flat holds 16 plants). Choose different colors and textures for a mixture and to avoid repetition of the same plant from end to end. Also, know that not all succulents like hot sun. Echeverias, Graptoveria, and some Sedum actually do better in morning sun or bright light in hot areas. If you're lucky enough to find a log with a curve in it as we did here, plant trailing succulents at the highest point of the log. (See the full planting process here.) Over time, the succulents will outgrow the log. It's OK! Just rehome the old and replace them with new plants. Finally, admire your succulent log planter for years to come!