It's so easy to buy disposable 'things' to decorate for parties, holidays, etc. But often I feel like that type of tablescape lacks a sense of place or genuine meaning.
So I set out to create an outdoor tablescape almost only using things from my yard or landscape materials that can be reused or recycled back to the landscape. This gives a personal touch, make great conversation pieces, and hardly costs anything.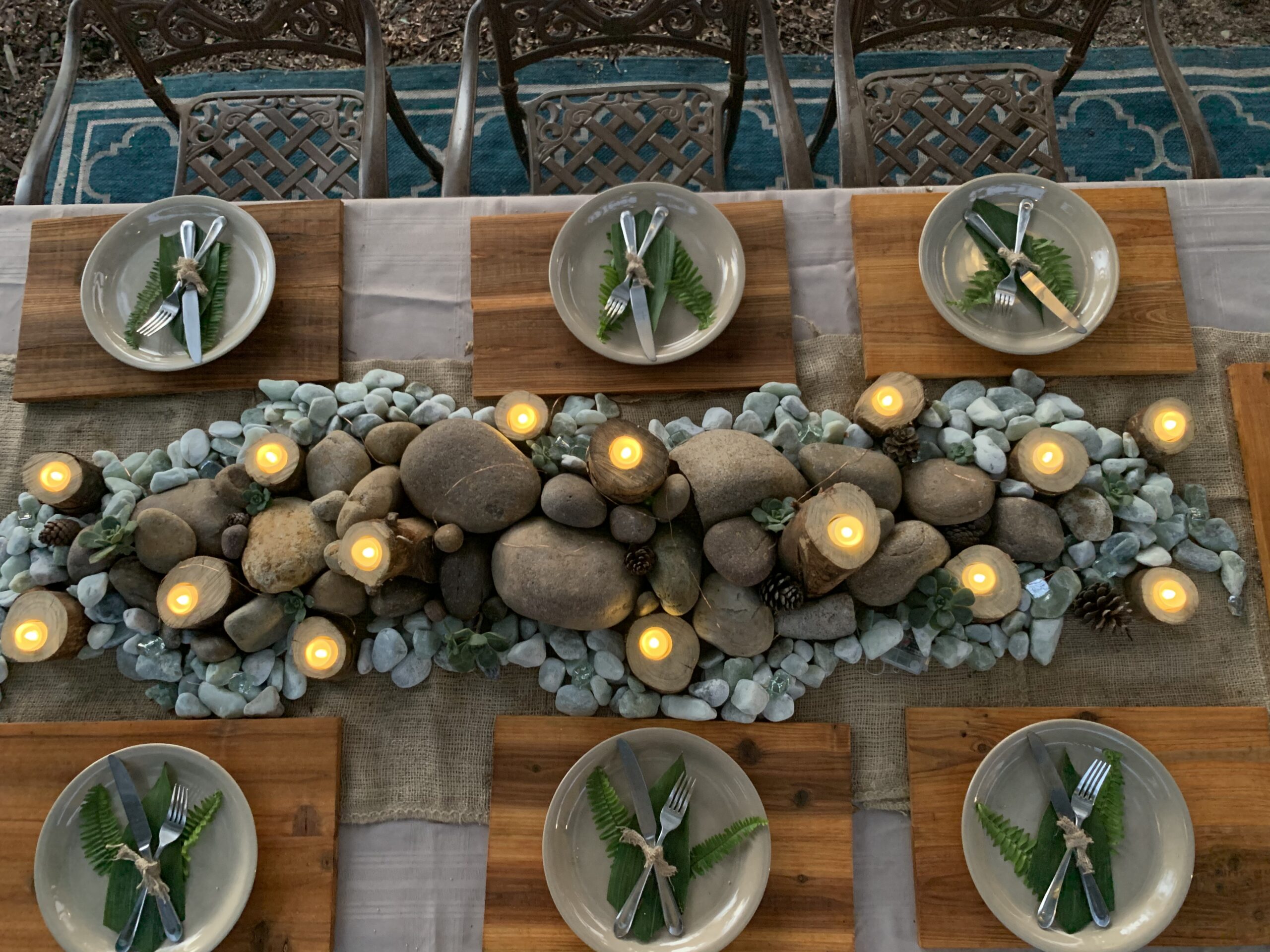 Here is an easy way to create a table setting using things from your yard!
1. Scrap wood candle holders
I used scrap logs from my wood pile to create these cute accents that I think are one of the most important parts of this tablescape as they add light and charm and came from one of the trees in my yard! I spread them out randomly but distributed them through the table so every guest gets a little light.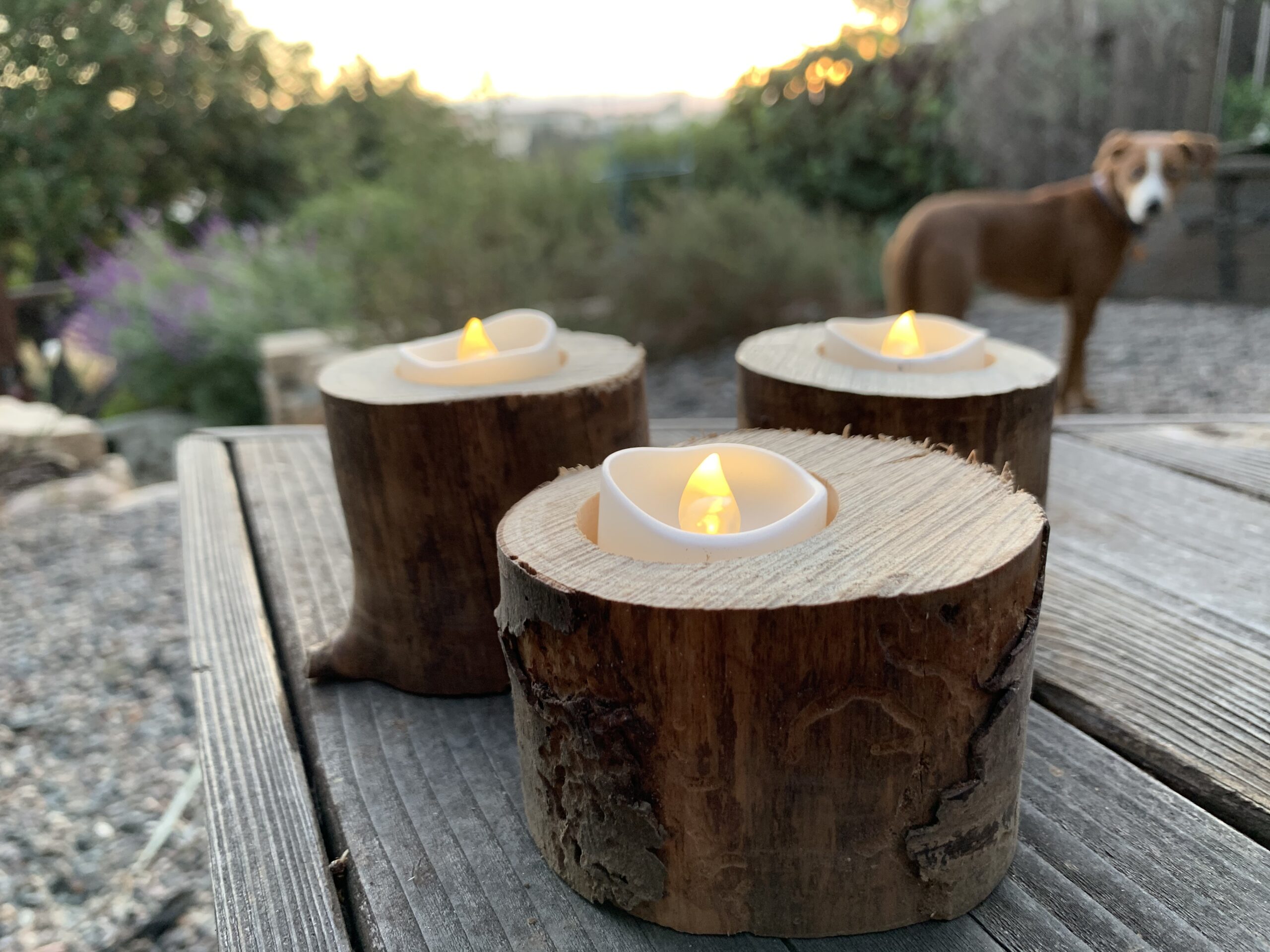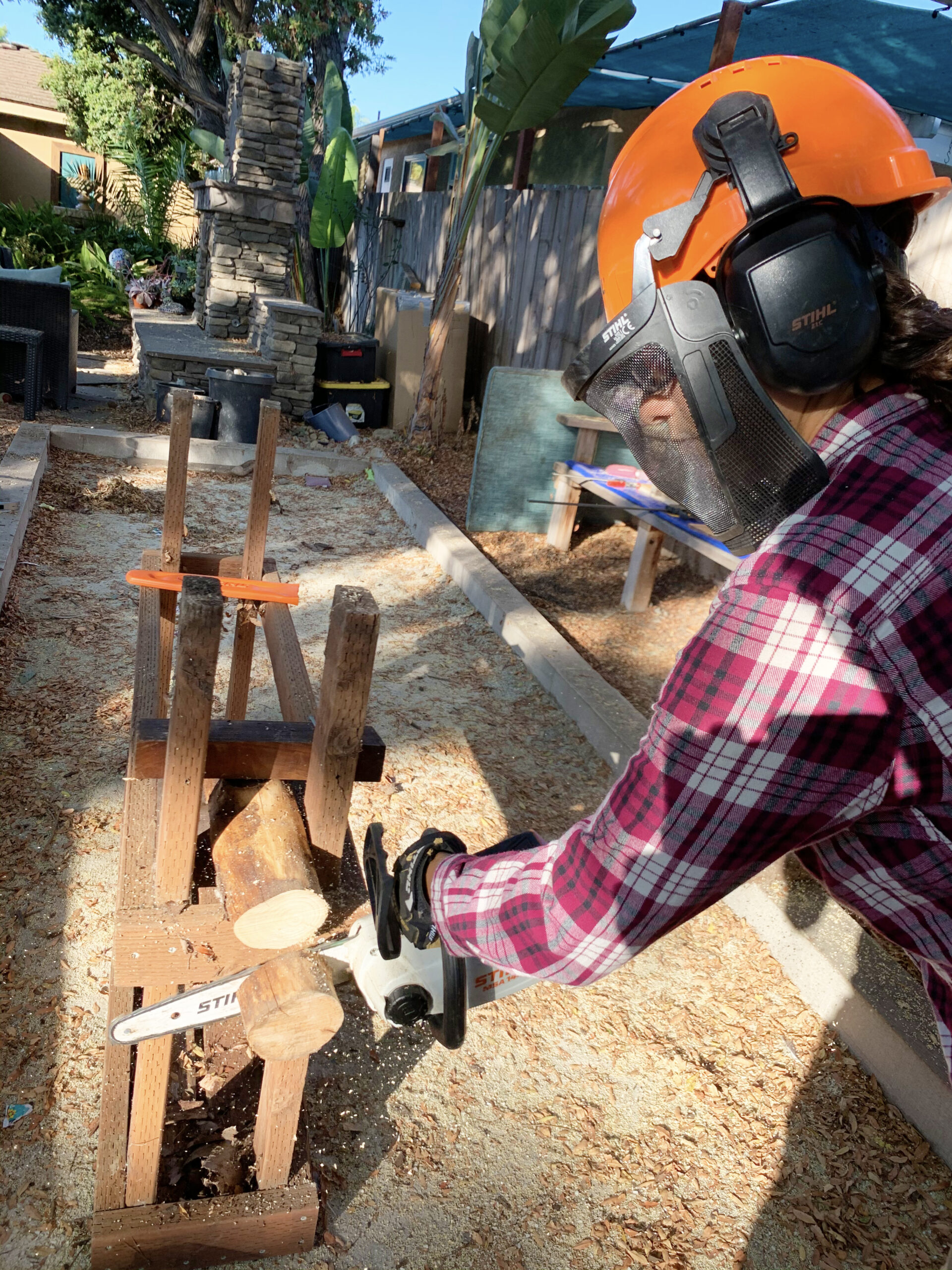 2. Fence Board Placemats:
I had unused leftover dog-eared cedar fence boards from a job site. Two of them placed together cut at 17.5″ gives me a standard placemat size of 11×17.5″! You could also use old fence boards for an extra reclaimed look! Just check for bugs or termites first!
3. Burlap bag table runner
Use Burlap carrying sacks as a table runner. I didn't even edit them, I just laid 3 in the center of the table. I did cut the top seam off a fourth bag to use to tie a knot around my silverware.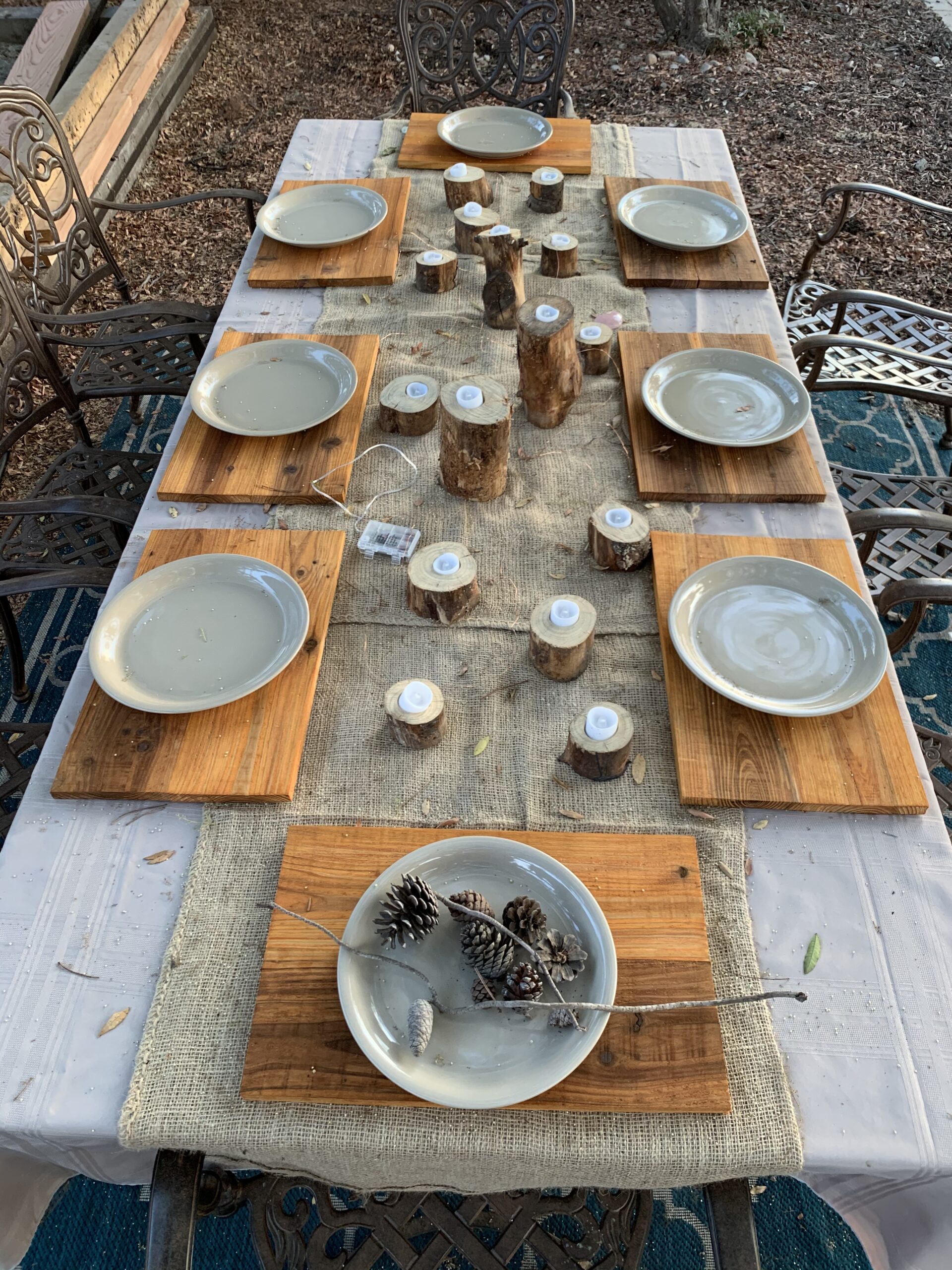 4. Landscape Stone and Glass
I used a decorative 30lb bag of Jade rocks that I was going to use to top of a potted succulent bowl, but I used it here first to create a wave of rocks that weave between the candle holders and the placemats. I then followed up with rocks I dug up from the yard that I had sitting in a pile. I used 6" tall rocks in the center near my larger log candle holders and then tampered them down as they spread out. Lastly, I had a bag of decorative clear/iridescent glass that a selectively placed as an accent.
5. Plant matter
Lastly, I used pine cones I found in the yard to tuck into the rocks. I also clipped a few succulent rosettes with my stihl hand pruners and placed these into little voids in the rocks. These Aeonium 'Kiwi' succulents can last a long time without water and soil after being plucked which is great so you can set this all up a day to a few days ahead of time! On the day of I used my pruners to clip leaves from my fern garden to trim leaves from my cast iron plant and a few ferns to decorate the plates. Make sure you use non-toxic plants and just to be safe encourage guests to wipe down plates before serving 🙂
So if you're planning a small gathering and want to save $ and create a unique dining experience consider 'shopping' your backyard first and making DIY decor with your family… you won't regret it!
The best part is, you don't have to throw any of this away because it will all be recycled into other landscape uses in the end!